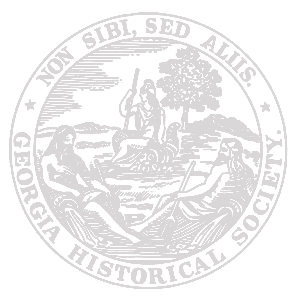 In conjunction with the Governor's Office, the Georgia Historical Society reestablished the Georgia Trustees as a way of recognizing Georgians whose accomplishments and community service reflect the highest ideals of the founding body of Trustees. The original Georgia Trustees, a governing body chartered and appointed by His Majesty King George II of England in 1732 to establish a new colony in North America, founded Georgia upon the principle of Non Sibi, Sed Aliis, "Not for Self but for Others." GHS and the Governor's Office reestablished the Trustees in 2009. The Governor annually appoints new Trustees whose history-making accomplishments and service reflect the original Trustees' ideals.
The Office of the Governor and the Georgia Historical Society (GHS) have named Edward H. Bastian and W. Paul Bowers the 2018 Georgia Trustees, the highest honor the State of Georgia can bestow. Their induction by Governor Nathan Deal will take place on February 17, 2018 at the Trustees Gala.
Edward H. Bastian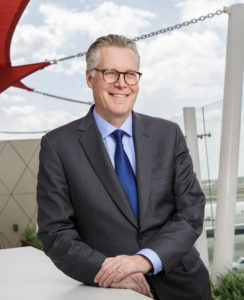 As CEO of Delta Air Lines, Ed Bastian's responsibility is to champion the company's employee-driven, customer-focused culture and inspire the spirit of innovation that is the foundation of Delta's success.
An 18-year Delta veteran, Ed was part of the team that led the airline from bankruptcy. Named CEO in May 2016, Ed puts Delta's shared values at the core of every decision.
When asked to sum up his job, Ed's response is: "Taking care of our people." The answer reflects his leadership philosophy – if you take care of your people, they take care of your customers, whose business and loyalty allows you to reward your investors.
Ed grew up in Poughkeepsie, N.Y., and graduated from St. Bonaventure University with a Bachelor's Degree in Business Administration.
Ed joined Delta in 1998. He became Delta's Chief Financial Officer in 2004, and was appointed to serve as Delta's President in 2007.
W. Paul Bowers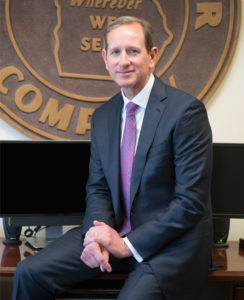 Paul Bowers is chairman, president and chief executive officer of Georgia Power, the largest subsidiary of Southern Company. Prior to assuming his current role in 2011, Mr. Bowers served as chief financial officer of Southern Company from 2008 to 2010. Previously, he served in various senior executive leadership positions across Southern Company in Southern Company Generation, Southern Power and the company's former U.K. subsidiary, where he was president and chief executive officer of South Western Electricity LLC/Western Power Distribution.
Mr. Bowers was the 2016 chair of the Atlanta Committee for Progress, a member of the Federal Reserve Bank of Atlanta's Energy Policy Council, the current chair of the Children's Healthcare of Atlanta Foundation and serves on the Board of Regents of the University System of Georgia as well as multiple other boards throughout the state.
---
Previous Inductees:
2017:
2016:
2015:
2014:
2013:
2012:
2011:
2010:
2009: