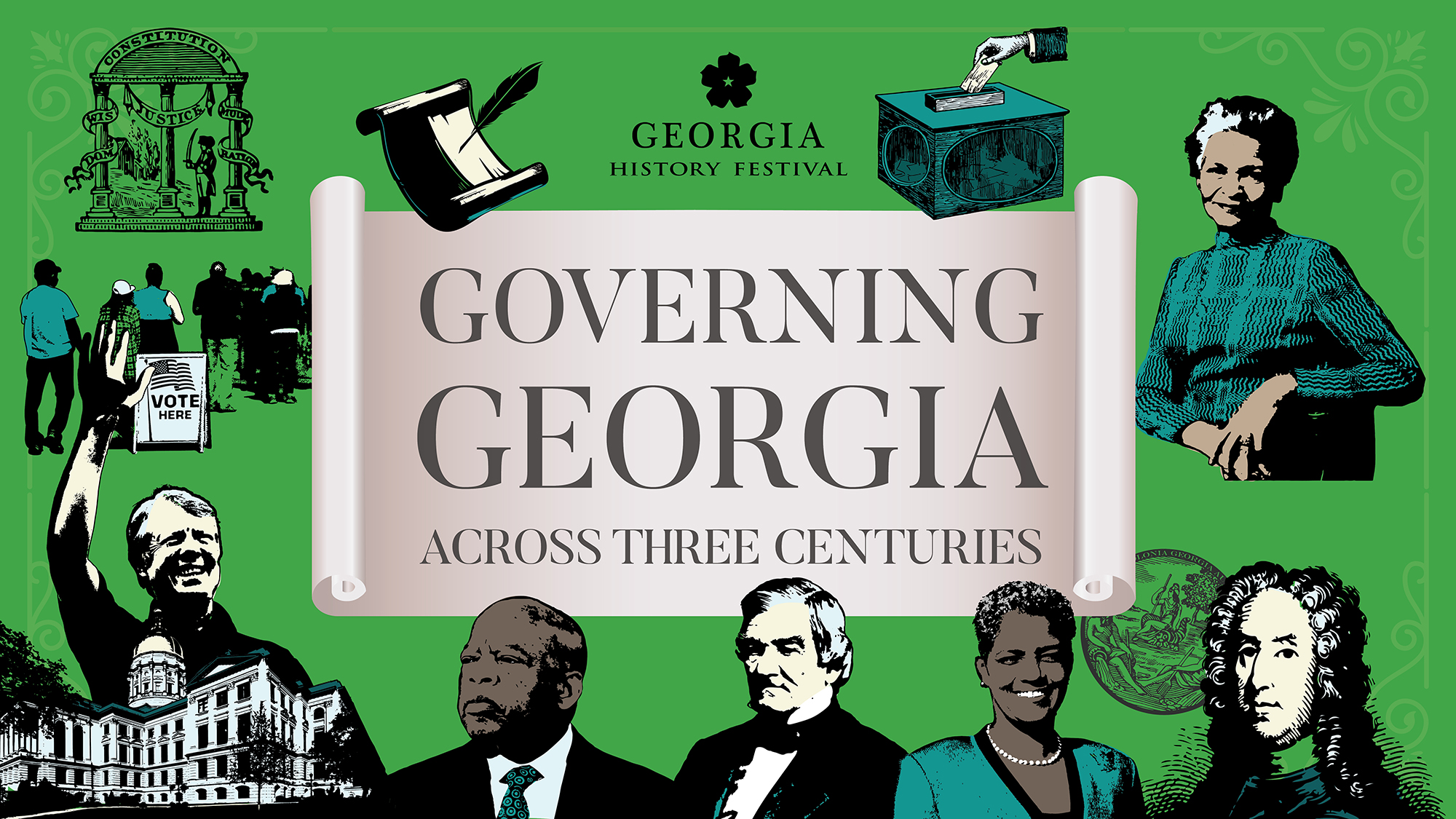 Governing Georgia Across Three Centuries
Each year, GHS selects a significant topic in Georgia's history as the focus of the Festival's educational programs and resources. The 2023-2024 focus of study will be, Governing Georgia Across Three Centuries.
From online and in-person programs and events for the public to new classroom resources and training opportunities for teachers, the 2023-2024 Georgia History Festival will explore three centuries of self-governance in Georgia. Although Georgians have been governing themselves since 1733, the structure, leadership, and tenets of government have been debated and changed many times.
This focus of study, aligned to the Georgia Standards of Excellence, will support students' understanding of the history and legacy of Georgia's government and examine the impact of those who have governed, and the people's power to shape, expand, and strengthen democracy over time.
The 2024 Trustees Gala
Save the Date -- April 27, 2024 -- for the 2024 Trustees Gala.
Join the Georgia Historical Society, Office of the Governor, and leaders from across our state as we induct the 2024 Georgia Trustees, Ms. Carol Tomé, Chief Executive Officer of United Parcel Services (UPS), and Dr. Louis Sullivan, 17th United States Secretary of Health and Human Services and Founding Dean of the Morehouse School of Medicine.
This elegant much-anticipated evening will include cocktails, dinner, and a lively conversation with the inductees—two exemplary Georgians whose history-making accomplishments and service reflect the original Trustees' philosophy of Non Sibi, Sed Aliis—Not for Self, but for Others.
---
The Georgia Trustees
The Georgia Trustees is a recognition as old as Georgia and is today the highest honor the state can confer. In conjunction with the Governor's Office, the Georgia Historical Society reestablished the Georgia Trustees to recognize Georgians whose accomplishments and community service reflect the highest ideals of the founding body of Trustees.
Non Sibi, Sed Aliis
Not for Self, But for Others
Thank you to all of our supporters who make the educational mission and year-round programming of the Georgia Historical Society possible!