The Trustees Gala is the Georgia Historical Society's premier annual event and the culmination of the Georgia History Festival. Each year, this elegant and much-anticipated evening draws top local, state, and national leaders to honor and pay tribute to the best the State of Georgia has produced.
The Trustees Gala will be held on Saturday, April 22, 2023, in Savannah at The DeSoto Hotel.
The Georgia Trustees
In conjunction with the Governor's Office, the Georgia Historical Society reestablished the Georgia Trustees as a way of recognizing Georgians whose accomplishments and community service reflect the highest ideals of the founding body of Trustees. The original Georgia Trustees, a governing body chartered and appointed by His Majesty King George II of England in 1732 to establish a new colony in North America, founded Georgia upon the principle of Non Sibi, Sed Aliis, "Not for Self but for Others." GHS and the Governor's Office reestablished the Trustees in 2008. The Governor annually appoints new Trustees whose history-making accomplishments and service reflect the original Trustees' ideals.
Learn more about the Georgia Trustees
Non Sibi, Sed Aliis
Not for Self, But for Others
Thank you to all of our supporters who make the educational mission and year-round programming of the Georgia Historical Society possible!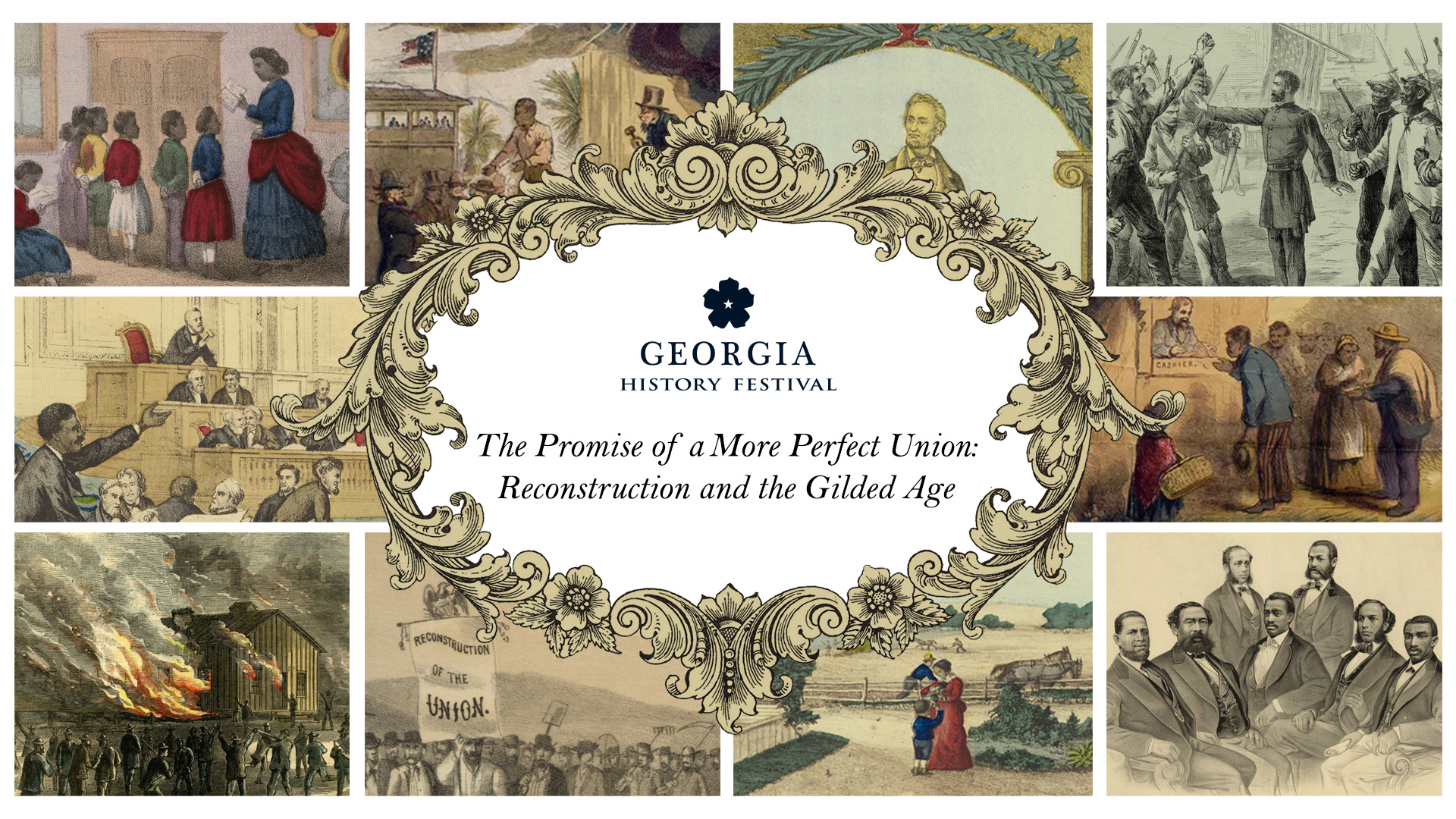 The Promise of a More Perfect Union: Reconstruction and the Gilded Age
Each year, GHS selects a person or topic significant in Georgia's history as the focus of our educational programs and resources. The 2022-2023 focus of study will be, "The Promise of a More Perfect Union: Reconstruction and the Gilded Age." From online and in-person programs and events for the public, to new classroom resources and training opportunities for teachers, GHS will explore the history and legacy of this fascinating era that challenged America to live up to its creed that promised freedom, liberty, equality, and justice for all. This focus of study will support students' understanding of the economic, political, and social changes that Georgians faced in the tumultuous period of the half century following the Civil War.