Date/Time
Date(s) - Sunday, February 5, 2017
12:00 pm - 4:00 pm
Multiple sites throughout Georgia
Georgians and visitors alike experience our state's rich history and cultural life as historic sites, house museums, art museums, and other points of interest in Savannah and throughout Georgia open their doors to the public, providing an exceptional opportunity to experience the history in our own backyard. Over seventy cultural institutions participate in this popular annual family event.
Free and open to the public.
Event sponsored by


---
Georgia History Festival Sponsors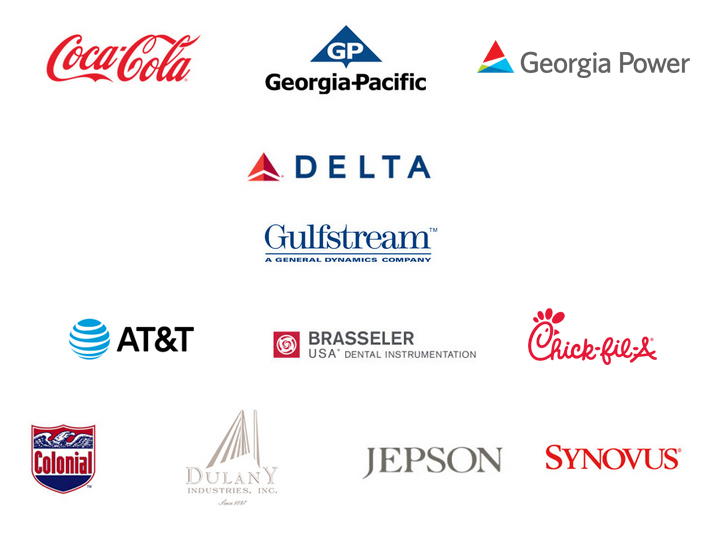 View the complete list of sponsors.
---
Super Museum Sunday Participating Site Map
NEW! Printable 2017 Super Museum Sunday Map (PDF)
Use the map's zoom controls to see all participating sites in any region of the state. Click here to view a full screen version of the map. The participating sites are listed below the map, along with contact information and any alternate hours. The map and list of sites will continue to be updated as new sites are confirmed.
Organization
Physical Address
Contact
Notes / Alternate Hours

Andalusia Farm
2628 N. Columbia Street
Milledgeville, GA 31061
478-454-4029
10:00 a.m. – 5:00 p.m.
Andrew Low House Museum
329 Abercorn Street
Savannah, GA 31401
912-233-6854
Augusta Museum of History
560 Reynolds Street
Augusta, GA 30901
706-722-8454
1:00 p.m. – 5:00 p.m.
Beach Institute African American Cultural Center
502 East Harris Street
Savannah, GA 31401
912-335-8868
3:00 p.m. – 6:00 p.m.
The Bloody Marsh Unit
Off of Demere Road
St. Simons Island,

GA

31522

912-638-3630
Bloomingdale History Museum and Visitors Center
205 E. Hwy 80
Bloomingdale, GA 31302
Website
Bonaventure Historical Society
330 Bonaventure Road
Savannah, GA 31410
Website
Tours at 2:00 p.m., 2:30 p.m., and 3:00 p.m.
Burke County Museum
536 S. Liberty Street
Waynesboro, GA 30830
706-554-4889
1:00 p.m. – 4:00 p.m.
Chickamauga & Chattanooga National Military Park
3370 Lafayette Road
Fort Oglethorpe, GA 30742
706-866-9241
Please note that park entrance fee must be paid.
Chief Vann House State Historic Site
82 Highway 225 N
Chatsworth, GA 30705
706-695-2598
1:00 p.m. – 4:00 p.m.
Coastal Georgia Botanical Gardens
2 Canebrake Road
Savannah, GA 31419
912-921-5460
12:00 p.m. – 5:00 p.m.
Congregation Mickve Israel
20 E Gordon Street
Savannah, GA 31401
912-233-1547
1:00 p.m. – 4:00 p.m.
Dahlonega Gold Museum Historic Site
1 Public Square
Dahlonega, GA 30533
706-864-2251
10:00 a.m. – 4:45 p.m.
Davenport House Museum
324 East State Street
Savannah, GA 31401
912-236-8097
Etowah Indian Mounds Historic Site
813 Indian Mound Road SE
Cartersville, GA 30120
770-387-3747
First African Baptist Church
23 Montgomery Street
Savannah, GA 31401
912-233-2244
1:30 p.m. – 4:00 p.m.
First Bryan Baptist Church
575 W. Bryan Street
Savannah, GA 31401
912-232-5526
2:00 p.m. – 4:00 p.m.
Flannery O'Connor Childhood Home Foundation, Inc.
207 East Charlton Street
Savannah, GA 31401
912-233-6014
1:00 p.m. – 4:00 pm
Fort Frederica National Monument
6515 Frederica Road


St. Simons Island, GA 31522

912-638-3630
Fort King George
302 MacIntosh Road, SE
Darien, GA 31305
912-437-4770
9:00 a.m. – 5:00 pm
Fort McAllister Historic Park
3894 Fort McAllister Road
Richmond Hill, GA 31324
912-727-2339
 9:00 a.m. – 5:00 pm
Fort Morris Historic Site
2559 Fort Morris Road
Midway, GA 31320
912-884-5999
 9:00 a.m. – 5:00 pm
Fort Pulaski National Monument
US Highway 80 E (Entrance on McQueen's Island)
Savannah, GA 31410
(912) 786-5787
9:00 a.m. – 5:00 p.m.
Funk Heritage Center
7300 Reinhardt Circle
Waleska, Ga 30183
770-720-5970
1:00 p.m. – 5:00 p.m.
Geechee Kunda
Take Hwy. 17 through Riceboro. Travel approximately 4.6 miles and turn left onto Ways Temple Road, Geechee Kunda is on the right 0.2 miles.
912-884-4440
Georgia Historical Society
501 Whitaker Street
Savannah, GA 31401
912-651-2128
Georgia Salzburger Society Museum and Jerusalem Lutheran Church
2980 Ebenezer Road
Rincon 31326
912-754-7001
12:00 p.m. – 5:00 p.m.
Georgia Southern University Museum
2142 Southern Drive
Rosenwald Building
Statesboro, GA

30458

912-478-5444
2:00 p.m. -5:00 p.m.
Georgia State Railroad Museum
655 Louisville Road
Savannah, GA 31401
912-651-6823
Girl Scout First Headquarters Museum and Program Center
330 Drayton Street (Behind the Andrew Low House)
888-223-3883
Green-Meldrim House
14 W Macon Street
Savannah, GA 31401
912-233-3845
2:00 p.m. – 4:00 p.m.
Harper Fowlkes House
230 Barnard Street
Savannah, GA 31401
912-234-2180
1:00 p.m. – 4:00 p.m.
Historical Dorchester Academy
8787 Oglethorpe Highway
Midway, GA 31320
912-884-2347
Historic Effingham Society Museum and Living History Site
1002 Pine Street


Springfield, GA 31329

912-754-2170
Historic Springfield Baptist Church
114 12th Street
Augusta, GA 30901
706-724-1056 / 706-724-3576
12:30 p.m. – 2:00 p.m.
Hosted by Lucy Craft Laney Museum of Black History.
SMS experiences includes light refreshments and further adventures in Springfield Village, the Riverwalk, and Downtown Historic District.
Hofwyl-Broadfield Plantation Historic Site
5556 U.S. Highway 17 N
Brunswick, GA 31525
912-264-7333
Jarrell Plantation Historic Site
711 Jarrell Plantation Road
Juliette, GA 31046
478-986-5172
Juliette Gordon Low Birthplace, National Historic Landmark
10 E. Oglethorpe Avenue
Savannah, GA 31401
912-233-4501
King Tisdell Cottage
514 E. Huntingdon Street
Savannah, GA 31401
912-335-8868
3:00 p.m. – 6:00 p.m.
Kolomoki Mounds State Park
205 Indian Mounds Road
Blakely, GA 39823
877-591-5575
8:00 a.m. – 5:00 p.m.
Lawton Museum at Magnolia Springs State Park
1053 Magnolia Springs Drive
Millen, GA 30442
478-982-1660
Liberty Hall at A.H. Stephens State Park
456 Alexander Street NW
Crawfordville, GA 30631
706-456-2602
9:00 a.m. – 5:00 p.m.
Longview Farm and Museum
161 Museum Road
Swainsboro, GA 30401
478-237-6426
9:00 a.m. – 5:00 p.m.
The Lucas Theatre
32 Abercorn Street


Savannah, GA 31401

Website

912-525-5040

1:00 p.m. – 4:00 p.m.
Marietta Museum of History
1 Depot Street
Marietta GA 30060
770-794-5710
Massie Heritage Center
207 E. Gordon Street
Savannah, GA 31401
912-395-5070
Midway Museum
491 N. Coastal Highway


Midway, GA 31320

912-884-5837
1:00 p.m. – 4:00 p.m.
Millenium Gate Museum
395 17th Street NW
Atlanta, 30363
404-881-0900
Moore Methodist Museum
100 Arthur J. Moore Drive
St. Simons Island, GA 31522
912-638-4050
10:00 a.m. – 4:00 p.m.
Museum of History and Holocaust Education at Kennesaw State University
3333 Busbee Drive
Kennesaw, GA 30144
(470)578-2083
12:00 p.m. – 4:00 p.m.
National Museum of the Mighty Eighth Air Force
175 Bourne Avenue


Pooler, GA 31322

912-748-8888
9:00 a.m. – 5:00 p.m.
New Echota Historic Site
1211 Chatsworth Hwy NE
Calhoun, GA 30701
706-624-1321
9:00 a.m. – 5:00 p.m.
Oatland Island Wildlife Center
711 Sandtown Road


Savannah, GA 31410

912-395-1212
10:00 am – 4:00 p.m.
Ocmulgee National Monument
1207 Emery Highway
Macon GA 31217
478-752-8257
Old Fort Jackson
1 Fort Jackson Road
Savannah 31404
912-232-3945
Old Governor's Mansion
120 South Clarke Street


Milledgeville, GA 31061

 478-445-4545
Ossabaw Island
35 Diamond Causeway
Savannah, GA 31411
912-233-5104
Rodney J. Hall Boat Ramp, at the foot of the Skidaway Narrows Bridge
Depature: 12:00 p.m.
Return to mainland: approximately 4:30 p.m.
$30/person (cash or check); first come first served; waiting list/line starts at 10:30 a.m.

Pickett's Mill Battlefield Historic Site
4432 Mount Tabor Church Road


Dallas, GA 30157

770-443-7850
Pin Point Heritage Museum
9924 Pin Point Avenue


Savannah, GA 31406

912-355-0064
Ralph Mark Gilbert Civil Rights Museum
460 Martin Luther King, Jr. Blvd.


Savannah, GA 31401

912-777-6099
Revolutionary Battlefield Memorial Park
303 Martin Luther King, Jr. Blvd.


Savannah, GA 31401

912-651-6825
Richmond Hill Historical Society
11460 Ford Avenue
Richmond Hill, GA 31324
912-756-3697
11:00 a.m. – 4:00 p.m.
Roosevelt's Little White House Historic Site
401 Little White House Road
Warm Springs, GA 31830
706-655-5870
9:00 a.m. – 4:45 p.m.
Ruth Hartley Mosley Women's Center
626 Spring Street
Macon, GA 31201
478-742-6409
Savannah Area Council of Garden Clubs Botanical Gardens
1388 Eisenhower Drive
Savannah, GA

31406

912-355-3883
Gardens, All Day – House is closed
Savannah Children's Museum
655 Louisville Road


Savannah, GA 31401

912-651-4292
Savannah History Museum
303 Martin Luther King, Jr. Blvd.


Savannah, GA 31401

912-651-6825
Savannah-Ogeechee Canal Museum & Nature Center
681 Fort Argyle Road (Route 204)
2.3 miles past I-95


Savannah, GA 31419

912-748-8068
10:00 a.m. -4:00 p.m.
SCAD FASH Museum of Fashion & Film
1600 Peachtree Street NW
Atlanta, GA 30309
404-253-3132
SCAD Museum of Art
601 Turner Blvd.


Savannah, GA 31401

912-525-7191
Seven Springs Museum at the Bodiford House
4355 Marietta Street
Powder Springs, GA 30127
678-626-0799
Ships of the Sea Museum
41 Martin Luther King, Jr. Blvd.


Savannah, GA 31401

912-232-1511
St. John's Church
1 W Macon Street
Savannah, GA 31401
912-232-1251
2:00 p.m. – 4:00 p.m.

St.

Simons Lighthouse Museum
610 Beachview Drive


St.

Simons Island, GA 31522
912-638-4666
1:30 p.m. – 5:00 p.m.; last climb at 4:30 p.m.
The Columbus Museum
1251 Wynnton Road
Columbus, GA 31906
706-748-2562
1:00 p.m. – 4:00 p.m.
Telfair Academy of Arts and Sciences
121 Barnard Street
Telfair Square


Savannah, GA 31401

912-790-8800
1:00 p.m. – 4:00 p.m.
Telfair's Jepson Center for the Arts
207 W. York Street


Savannah, GA 31401

912-790-8800
1:00 p.m. – 4:00 p.m.
Telfair's Owens-Thomas House
124 Abercorn Street


Savannah, GA 31401

912-790-8800
1:00 p.m. – 4:00 p.m.
Thomas County Historical Society
725 N. Dawson St.


Thomasville, Georgia 31799

229-226-7664
Thunderbolt Historical Society
2702 Mechanics Avenue


Thunderbolt, GA 31404

912-351-0836
1:00 p.m. – 4:00 p.m.
Traveler's Rest Historic Site
4339 Riverdale Road


Toccoa, GA 30577

706-886-2256
9:00 a.m. – 5:00 p.m.
Tybee Island Light Station and Museum
30 Meddin Drive


Tybee Island, GA 31328

912-786-5801
Tybee Island Marine Science Center
1509 Strand Street


Tybee Island, GA 31328

912-786-5917
10:00 a.m. – 5:00 p.m.
Tybee Post Theater
10 Van Horne Avenue


Tybee Island, GA 31328

912-472-4790
12:00 p.m. – 2:00 p.m.
UGA Marine Education Center & Aquarium
30 Ocean Science Circle
Savannah, GA 31411
912-598-2496
Webb Military Museum
411 E. York Street


Savannah, GA 31401

912-663-0398
William Root House Museum and Garden
80 N Marietta Parkway
Marietta, GA 30064
770-426-4982
Wormsloe Historic Site
7601 Skidaway Road


Savannah, GA 31406

912-353-3023
Super Museum Sunday Spotlights