As a new feature of the 2016-2017 Georgia History Festival, GHS will highlight a special event coordinated by an organization within our statewide Affiliate Chapter Program that explores each month's theme within "A State of Innovation." October's event illustrates the theme "Opening the Archives: Telling the Stories of Innovation."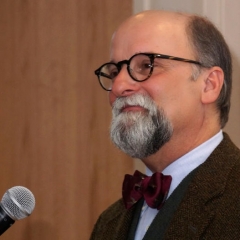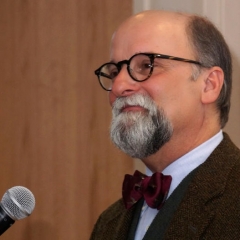 On Thursday, October 27 at 6 p.m. Dr. Paul A. Cimbala, Professor of History at Fordham University, will speak at Historic Augusta, Inc. Dr. Cimbala will present "When the War was Almost Over: The Freedmen's Bureau, Veterans and Defining Union Victory in Reconstruction in Georgia, 1865-1870" as this year's annual Dr. Edward J. Cashin Memorial Woodrow Wilson Lecture.
Paul A. Cimbala is Professor of History at Fordham University in The Bronx, New York. He received his A. B. at St. Joseph's College in Philadelphia and subsequently earned both an M. A. and Ph. D. at Emory University in Atlanta. Dr. Cimbala taught at Clayton Community College in Atlanta working for the Black Abolitionist Papers Project at Florida State in Tallahassee and University of South Carolina at Aiken. He is now in his thirtieth year as a member of its History Department at Fordham University. He is the author and editor of several books, including Under the Guardianship of the Nation: The Freedmen's Bureau and the Reconstruction of Georgia, 1865-1870 and Veterans North and South: The Transition from Soldier to Civilian after the American Civil War. He is now annotating an edition of Stephen Crane's The Red Badge of Courage and expects to complete this year his book Soldiering behind the Lines: The United States Army's Veteran Reserve Corps and the Preservation of the Union, 1863-1869 and start The Last Days of the Freedmen's Bureau: The Beginning of the End of Reconstruction and Civil War America's Attempt at Equal Justice before the Law.
This lecture is made possible by funding from the Center for Georgia Studies at Augusta University. The event is free and open to the public. For more information, call Historic Augusta, Inc. at 706-724-0436.
Image courtesy of Historic Augusta, Inc.