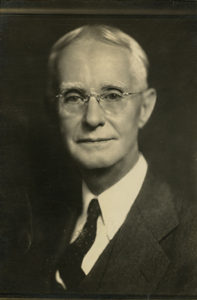 As part of the Georgia History Festival's theme, "A State of Innovation," December will spotlight Charles Holmes Herty, a famed chemist who revolutionized the fields of forestry and paper production.
This Georgia native forever changed the state's economy by reinventing the method for gathering resin from pine trees. Herty replaced the traditional box system with a cup and gutter technique. This not only increased both the quality and quantity of turpentine, but it also extended the life of the trees, making them usable as timber. This helped save the rapidly dying turpentine and naval stores industries from deforestation. Herty exhibited innovative grit once again during the Great Depression when he was instrumental in the development of the South's fist newsprint mill. Despite claims that pine was unusable for white paper production, Herty worked to create a solution that would digest the wood and result in paper pulp, making it usable in manufacturing newsprint.
Please check out our newly enhanced online material covering Herty and his contributions to the state. http://georgiahistory.com/education-outreach/online-exhibits/featured-historical-figures/charles-herty/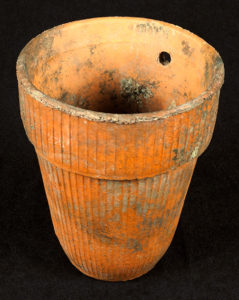 GHS will be offering in-school presentations for five Chatham County schools during the month of January. Presentations will center on Charles Holmes Herty and how his work with pine trees changed our economy. Students will gain an understanding of the word innovation through hands-on activities, and they will work together to build a timeline of the life and legacy of one our state's greatest visionaries. Spots are still available, so if you would like to register, please go to http://www.signupgenius.com/go/10c054ba5ab2aabf49-2017
On December 10, 2016, GHS and the Mount Vernon Teacher Institute will host a teacher training workshop in the GHS Research Center. This event is free for Georgia teachers, and it will highlight strategies for using primary sources in the classroom by focusing on George Washington and agricultural innovation at Mount Vernon. There will also be a session focused on incorporating STEM in history classrooms, as well as tours of GHS exhibits. To learn more about this event, please visit http://www.mountvernon.org/education/for-teachers/teaching-institutes-professional-development/regional-workshop-savannah-georgia/
Beginning Wednesday, December 7, Hodgson Hall will display an exhibit featuring items related to Charles Herty's innovation in the naval stores and paper and pulp industries. This exhibit will be viewable during regular business hours. Please consult the research center's calendar for hours and days of operation. http://georgiahistory.com/research-the-collection/visiting-the-library-archives-hodgson-hall/library-hours/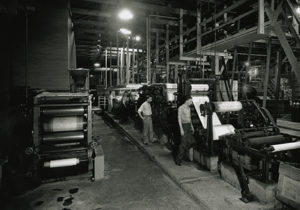 December's #MarkerMonday Facebook posts will center on Herty and agricultural innovation in Georgia. Whether you are interested in the history of crop cultivation or early turpentine experiments, you will enjoy learning more about the ways in which Georgia helped revolutionize the agricultural industry in our weekly #MarkerMonday posts.
Museums across Georgia offer free admission as part of the much-anticipated Super Museum Sunday. Wormsloe Historic Site, the Georgia Southern Museum, UGA Marine Education Center & Aquarium, and the Farm and Home Museum in Swainsboro are a few of the institutions GHS will highlight in its weekly SMS Spotlight posts.
Please "Like" our Facebook page to learn more about GHF-related events.