During the 2019-2020 Georgia History Festival, members of the Georgia Historical Society Affiliate Chapter Program will explore the legacy of women's suffrage in their community through submitted blog posts. Using existing historical markers as the basis or inspiration for these posts, contributors will explore how local women have influenced political, civic, and cultural life through the suffrage or anti-suffrage movement, voting, civic action, and literary or artistic pursuits. The posts will explore both the struggle for women's suffrage and the legacy of that struggle throughout the twentieth century and examine how these women affected change, both locally and nationally, even when they did not have the right to vote.
It is important to note that not all women gained suffrage with the passage of the 19th amendment. The right to vote was not extended to African-American women, in most places, until the passage of the Voting Rights Act in 1965. This month's post looks at the impact African-American women made through civic engagement, even though they were disenfranchised. The Lucy Craft Laney Museum of Black History's Corey Rogers explores the John McClinton Tutt historical marker, looking at his dedicated and dynamic wife, Rosa Tutt, and her civic involvement in the Augusta community.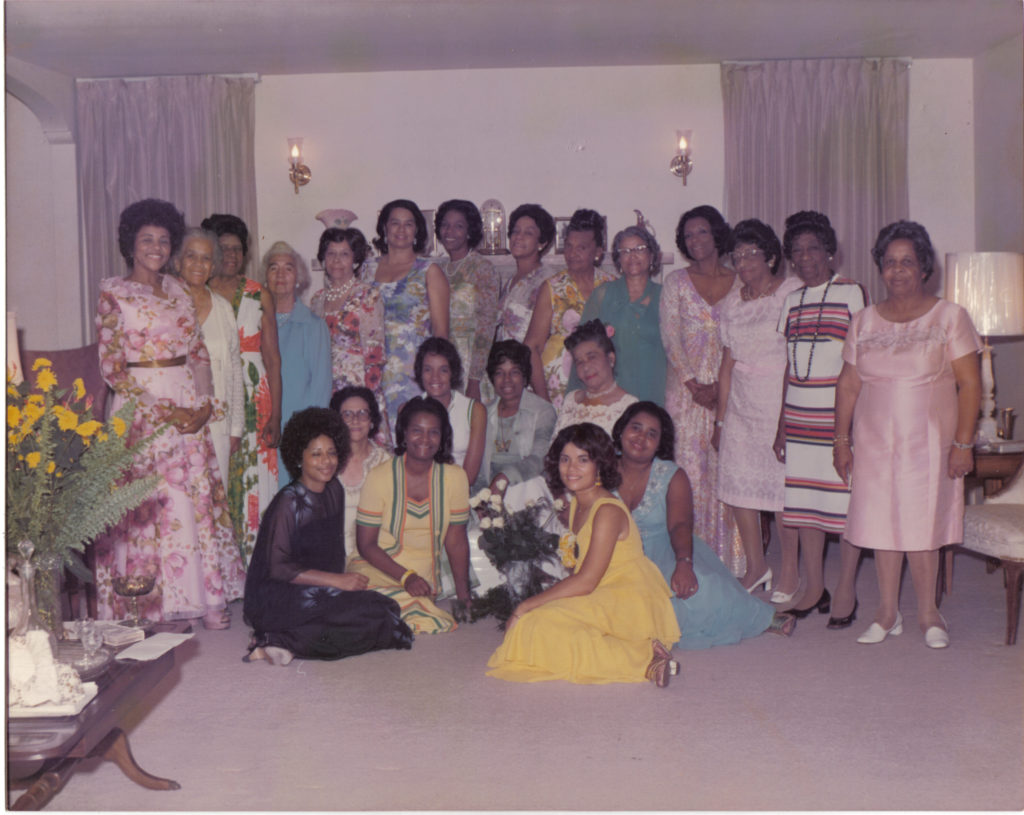 There is a middle school in West Augusta named for John M. Tutt. There is a sports field house at Lucy Craft Laney Comprehensive High School named for John M. Tutt. There is a Georgia Historical Marker, erected in 2008 as a joint partnership between the Zeta Xi Omega Housing Foundation, Incorporated, and Delta House, Incorporated, named for John M. Tutt. Missing from this equation is someone who had just as much of an impact in the African-American community in Augusta, John Tutt's wife, Rosa Louise Champnay Tutt.
Born in Tuscaloosa, Alabama, Rosa Louise Champnay grew up playing the piano in her father's church. She came to Augusta to attend the famed Haines Normal and Industrial Institute, a school established by the much-admired Presbyterian and visionary educator Lucy Craft Laney. After completing her education at Haines in 1918, Rosa would go on to study at the American Conservatory of Music in Chicago and the Institute of Musical Arts in New York.
Despite this musical pedigree Dr. Joseph Floyd, a retired Atlanta-based doctor, Augusta native, and Godson to Mrs. Tutt said that "she had a very soft-spoken non-elitist reverence for the arts."  He would go on to say that "she would share in routine conversation her knowledge and knowledge of the arts and music in particular without being preachy or superior, even though she had a superior knowledge of the subject."
Mrs. Tutt became synonymous with the music department at Haines and later Laney High School. Outside of her duties at the school, she trained and mentored countless young and aspiring musicians. On a few occasions, she provided accompaniment to some of the country's great musicians of the day to include noted opera diva Marian Anderson, who performed at Haines in 1921, and child prodigy Philippa Duke Schuyler, who also performed at Haines.
Like her mentor Lucy Craft Laney and her friend Margaret Louise Laney, Rosa Tutt found plenty of ways to give back to her community, either through her church or through civic organizations. She was one of the founding members of the Augusta chapter of The Links, Incorporated, a nationally recognized service organization for women. She was a member of Christ Presbyterian Church, where she served as part of the Ellis-Harris Society and found time to serve as President and Reporter for the Friends of the Wallace Branch library. Mrs. Tutt also served as Chaplain of the Women's Civic Club.
There are no schools named for Mrs. Tutt. There are no buildings on the campus of Lucy Craft Laney Comprehensive High School named for her. There are no state markers that speak of her accomplishments. She is worthy of all the aforementioned and more, but her legacy in Augusta runs much deeper than monuments and state markers.  She channeled her passion for the arts and imprinted on future generations a blueprint for success. Referred to by many as "Little Tutt," Rosa Louise Champnay Tutt was nowhere close to being little.  Her love of students and love of community made her a giant in the music world and beloved by her friends and neighbors.