Join the Georgia Historical Society as over 90 cultural and historical sites open their doors free of charge on Sunday, February 11, 2018, for the Georgia History Festival's Super Museum Sunday (SMS)! Each week leading up to SMS, we will highlight participating sites in anticipation of this annual tradition. For a full list of sites, please visit the SMS event page.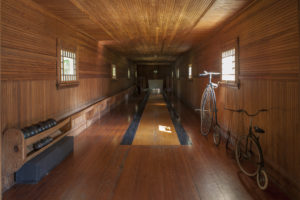 The Thomas County Historical Society was formed in 1952 and opened the Thomas County Museum of History within the Flowers-Roberts House in 1972. Since 1972, the Museum's collections include artifacts, archival materials, and eight historic structures. The Society, in partnership with the state of Georgia, also operates the historic Lapham-Patterson House. Guests visiting the Thomas County Museum of History can choose between Guided and Self-Guided tours of the property. Visit the Thomas County Historical Society and Museum on Sunday, February 11, as part of your Super Museum Sunday experience. Visit the SMS event page for participating hours.
Check back in January for a full list of Super Museum Sunday sites!
We'd love to see your pictures! If posting Super Museum Sunday related pictures on social media, please use the hashtag #GHF2018. Feel free to tag GHS on the following platforms:
Images courtesy of the Thomas County Historical Society.