Join the Georgia Historical Society as over 90 cultural and historical sites open their doors free of charge on Sunday, February 11, 2018, for the Georgia History Festival's Super Museum Sunday (SMS)! Each week leading up to SMS, we will highlight participating sites in anticipation of this annual tradition. For a full list of sites, please visit the SMS event page.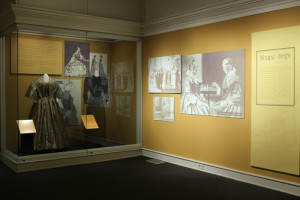 Founded in 1953, the Columbus Museum is one of the largest museums in the Southeast and is unique for its dual concentration on American art and regional history, displayed in its permanent collection, temporary exhibitions, and educational programs. The American art and artifacts in the Museum's collection tell the story of human habitation in the Lower Chattahoochee River Valley. The Museum also includes an interactive children's gallery, a 300-seat auditorium, a large atrium for special events, and the Bradley Olmsted Garden.
Today, the Columbus Museum's dedicated board and staff continue its legacy as a cultural center. In partnership with the Muscogee County School District, the Museum seeks to educate and inspire with a variety of exhibitions and programs, matching its slogan: "Always changing, always free." Visit the Columbus Museum's website to plan your visit.
Check back in January for a full list of Super Museum Sunday sites!
We'd love to see your pictures! If posting Super Museum Sunday related pictures on social media, please use the hashtag #GHF2018. Feel free to tag GHS on the following platforms: