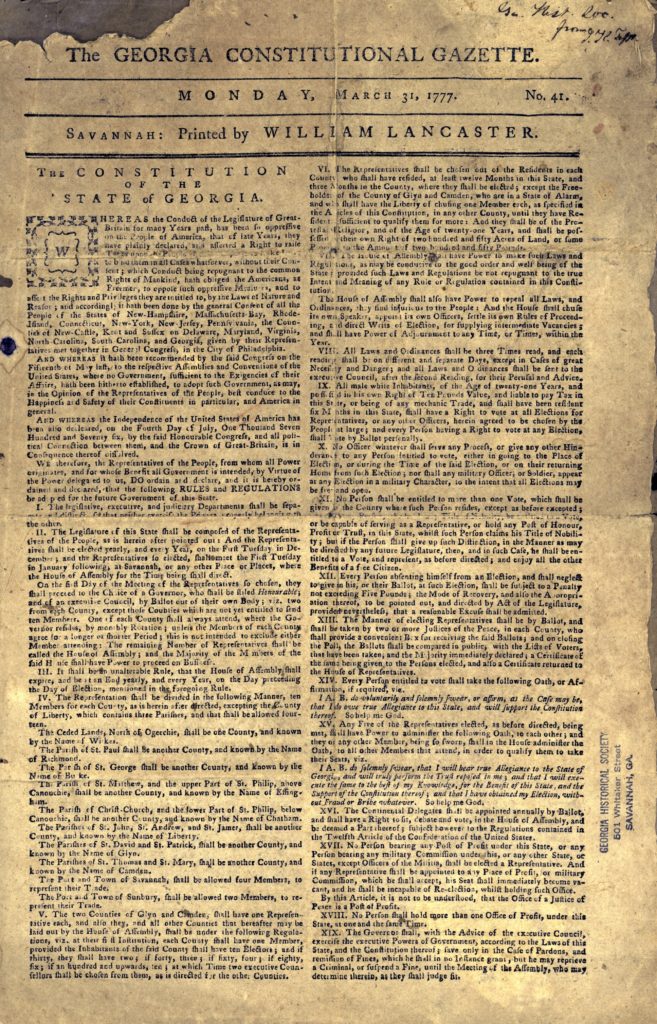 Article 4, Section 4 of the Constitution asserts: "the United States shall guarantee to every State in this Union a Republican Form of Government." Known as the Guarantee Clause, Article 4, Section 4 ensures a republican form of government for the federal government, but also to all states in the country. Republicanism is form of government in which members of a state or nation govern themselves by electing representatives who make decisions on their behalf.
The Guarantee Clause not only ensures a republican government at the state and federal level, but simultaneously prevents any other form of government, such as a monarchy, dictatorship, oligarchy, etc. When the United States was founded, the purpose was to separate itself from monarchism, particularly the British monarchy. Georgia has ratified 7 different constitutions since its first in 1777, and each has outlined a republican government.
Republican governments are enjoyed by its citizens. Citizenship is valuable in a republic because citizens are subject to and protected by the government's laws, but also are entitled to participate in government through their elected representatives. Citizens have the right and responsibility to vote officials into office to represent them. The Georgia Constitution states that qualified American citizens can become Georgia electors. To qualify as an elector, a Georgia resident must be at least 18 years old and cannot be defined as mentally incompetent to vote or be convicted of a felony charge. Registered voters then can elect candidates from their geographic district to the Georgia state government and federal government.
Citizens often remember elected officials for what they accomplish in office. George Hooks served in the Georgia House of Representatives from 1980 to 1990. He was elected by the 14th district to the State Senate from 1990 until 2012. As a senator, he helped resolve the highly controversial project to redesign the Georgia state flag by presenting a new design, which is the design for the Georgia state flag today.
Another elected official, Carl Vinson, served in the General Assembly. In 1914, Vinson was elected to the United States House of Representatives where he stayed for 25 consecutive terms. This made him one of the longest-serving congressmen in history. He chaired the Naval Affairs Committee and the Armed Services Committee. He is known for advocating the importance of national defense and expanding the U.S. Navy just before the outbreak of World War II. Our representatives tackle important issues, often times controversial, on behalf of the citizens who elect them. This process is safeguarded by the Guarantee Clause.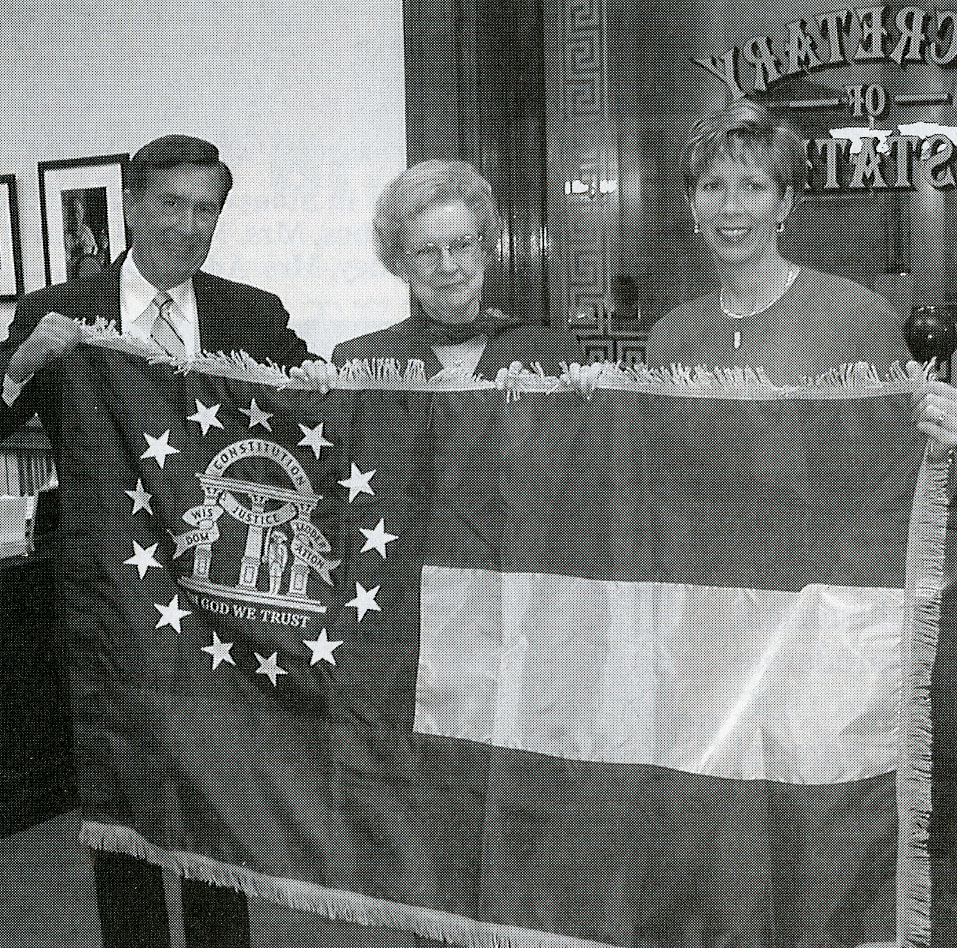 Explore these sources to learn more about Article 4 of the Constitution, including citizenship, states, and republicanism.
The Georgia Historical Society is proud to house the Georgia Constitution of 1777 in its archives. It also holds a collection of Carl Vinson clippings and the George B. Hooks Papers.
National Constitution Center: Article 4 Section 4
New Georgia Encyclopedia (Georgia Constitution)
New Georgia Encyclopedia (George B. Hooks)
A Conversation with the Outgoing Dean of the Georgia Senate, George Hooks. WABE.
Interview with George B. Hooks, January 27, 2009. Richard B. Russell Library for Political Research and Studies, University of Georgia
New Georgia Encyclopedia (Carl Vinson)
Biographical Directory of the United States Congress (Carl Vinson)