2022 Classroom Banner Competition Winners!
The Georgia Historical Society is pleased to announce the winners of the 2022 Georgia Day classroom banner competition! Each submission was reviewed by GHS staff and judged for its use of Festival educational materials, original interpretation of the theme, creativity, and overall presentation.
---
Each February the Georgia Historical Society (GHS) commemorates Georgia Day, marking the anniversary of the founding of the Georgia colony in 1733. Georgia Day gives us a unique opportunity to consider what Georgia and Georgia history means to each of us. Georgia Day events, activities, and resources offer students across the state a chance to learn about Georgia's past and express what they have learned in creative ways. Students who participate in the classroom banner competition by interpreting the annual Georgia Day theme gain unique and engaging learning experiences.
In keeping with the 2022 Georgia History Festival (GHF) theme, "From Marshes to Mountains, Georgia's Changing Landscape: Geography, History, and Community," this year's Georgia Day Statewide Art Contest and Georgia Day Parade Banner Competition are meant to challenge students to explore "Georgia's People and Places." Through creativity students were challenged to illustrate how historic Georgians have impacted the world around them and how they have been influenced by their own environments.
Learn more about the theme, "Georgia's People and Places" and review contest guidelines here.
---
First Place: Jacob G. Smith Elementary School, 2nd Grade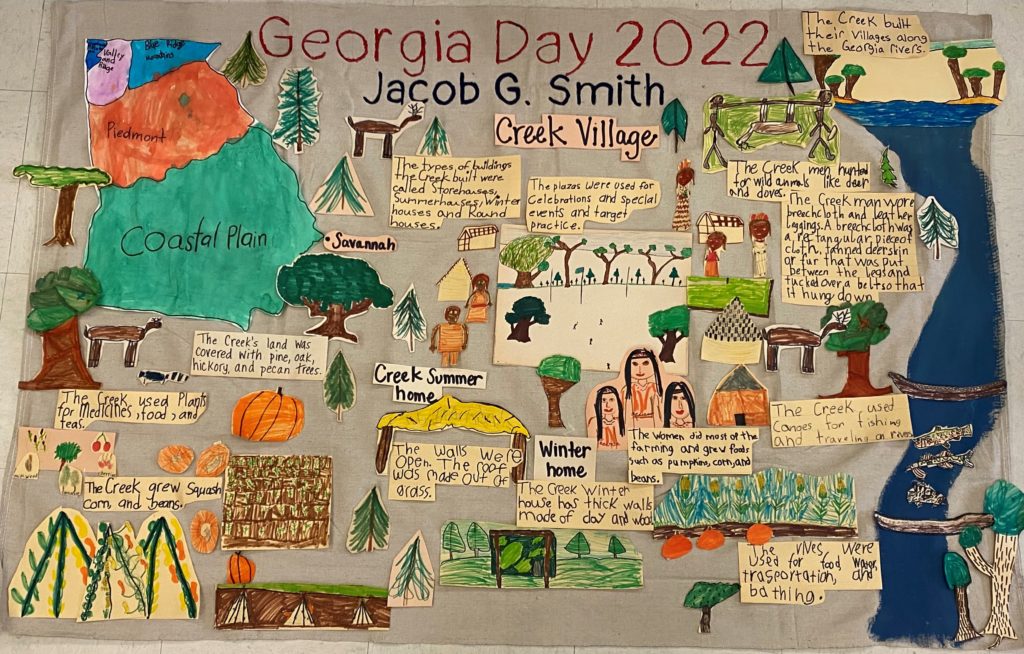 "Our classroom banner depicts all of the components of a Creek village with descriptive captions and bold illustrations along with a map of Georgia illustrating the five geographic regions of the state. Our Creek village shows how creek people created a strong balance between the land, natural resources, and people in the coastal plains of Georgia."

---
Second Place: Garden City Elementary School, 4th and 5th Grade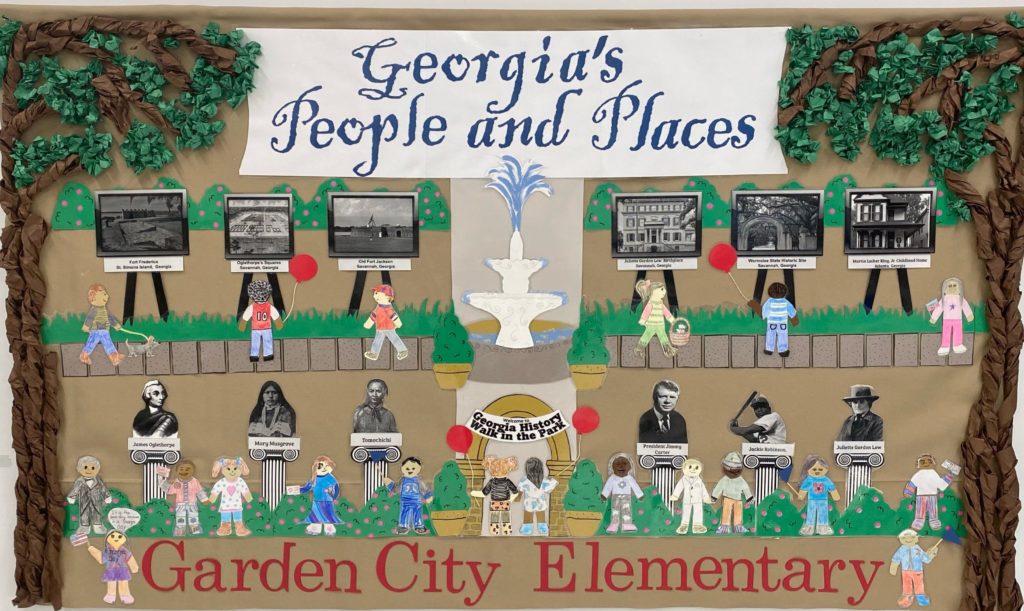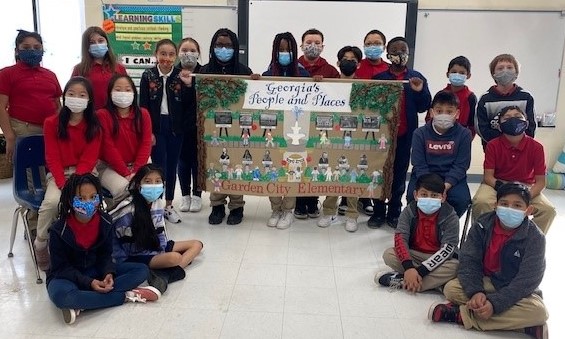 "We wanted our banner to tell a story. We created a 'Georgia History Walk in the Park' to represent the theme 'Georgia's People and Places'. We added Georgia's people and places as statues and pictures in the 'park' as an outdoor history experience. Students created themselves to be the people at the park."

---
Third Place: Southwest Elementary School, 2nd Grade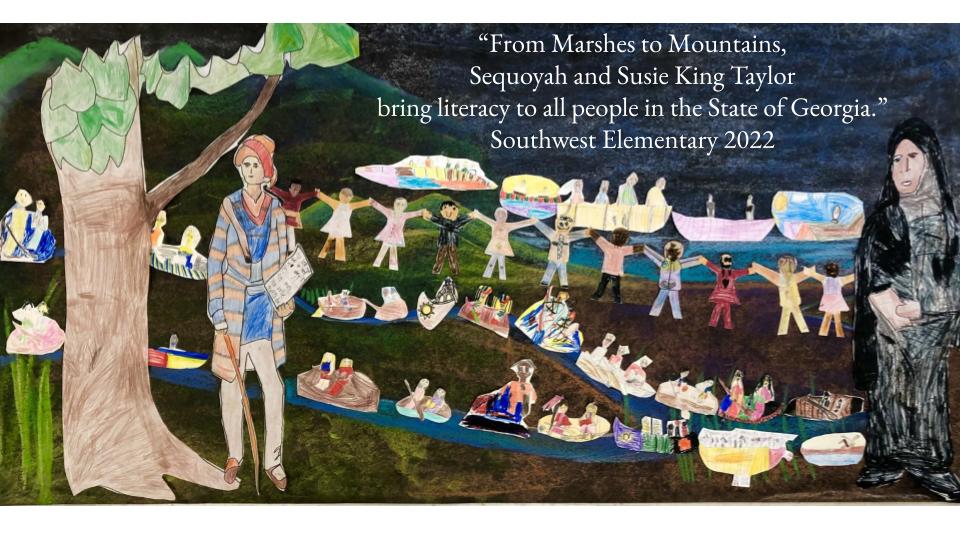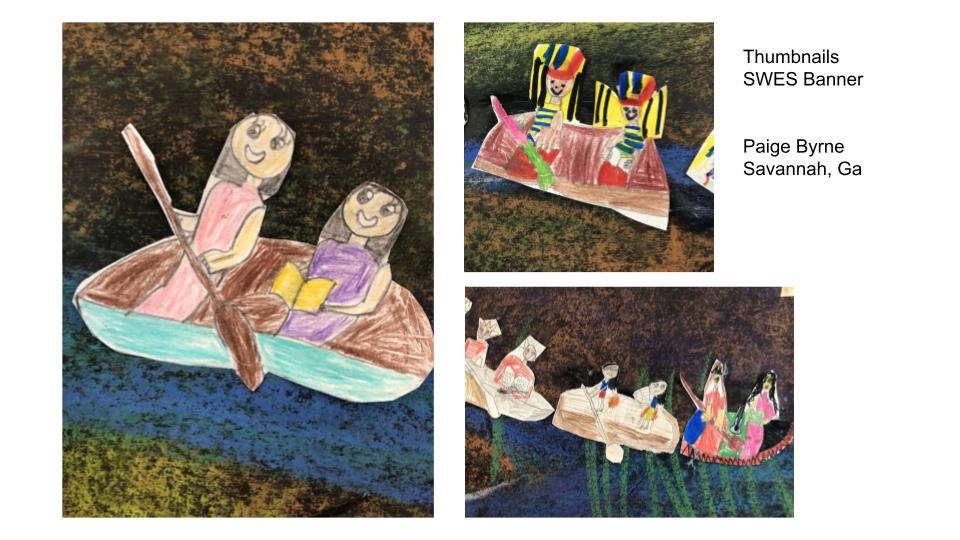 "Second graders recognized the leaders of Georgia who brought literacy to the land for all people. Sequoyah is recognized for his syllabary and Susie King Taylor who taught enslaved children how to read. People from the past to present joyfully hold hands in unity across the state of Georgia along local Little Ogeechee River and Savannah River from Sequoyah on the left in the Cherokee Mountains to Susie King Taylor of Savannah in the low country marsh."
---
Sponsored by: