Announcing the 2023 Georgia Day Student Art Contest Winners!
Each February the Georgia Historical Society (GHS) commemorates Georgia Day, marking the anniversary of the founding of the Georgia colony in 1733. Georgia Day gives us a unique opportunity to consider what Georgia and Georgia history means to each of us. Georgia Day events, activities, and resources offer students across the state a chance to learn about Georgia's past and express what they have learned in creative ways. Students who participate in the student art contest by interpreting the annual Georgia Day theme gain unique and engaging learning experiences.
In keeping with the 2023 Georgia History Festival (GHF) theme, "The Promise of a More Perfect Union: Reconstruction and the Gilded Age," this year's Georgia Day Statewide Art Contest and Georgia Day Parade Banner Competition are meant to challenge students to explore "Made in Georgia." Through creativity students were challenged to illustrate how perseverance and progress during a time of great change in Georgia helped generate products, industries, and entrepreneurs during Reconstruction and the late 19th century and how they continue to impact us today.
Here are a few ways students could interpret this year's theme:
Describe how Georgia's history has been dramatically shaped by its natural resources and major industries featured at the 1895 Cotton States and International Exposition including agriculture, transportation, mining, and manufacturing.
Identify the people who made Georgia 's industries possible and how during great periods of change, many have faced ongoing challenges.
Describe how Georgians have influenced change and production through various means, such as the construction and expansion of railroads for trade, transportation, and tourism.
Describe how Georgia's current agricultural landscape is influenced by changes made during the Reconstruction Era and the Gilded Age.
---
The Georgia Historical Society is pleased to announce the winners of the 2023 Georgia Day student art contest!
Elementary School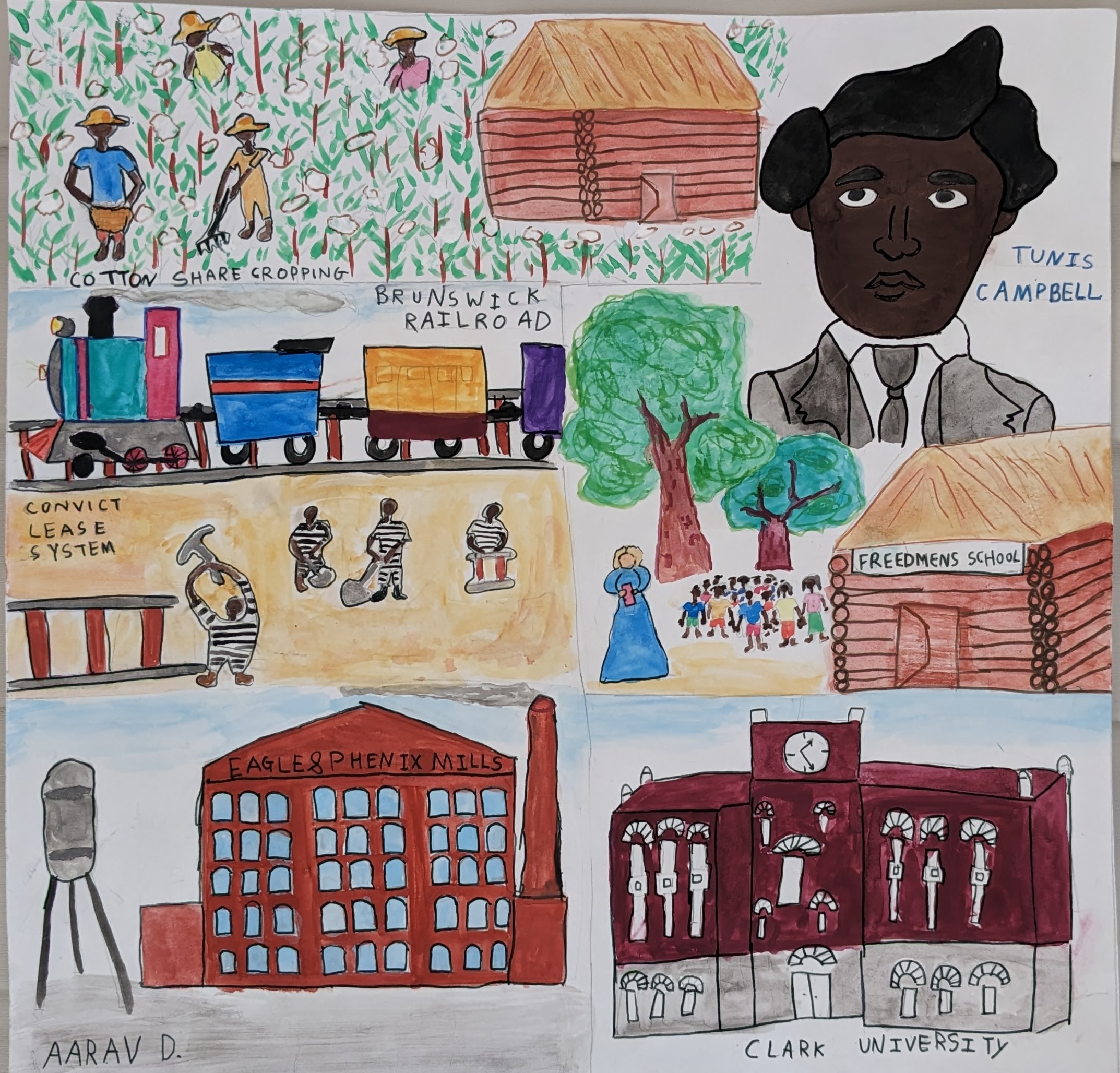 Overall Winner: Aarav Dharmaraj, New Hampstead K-8 School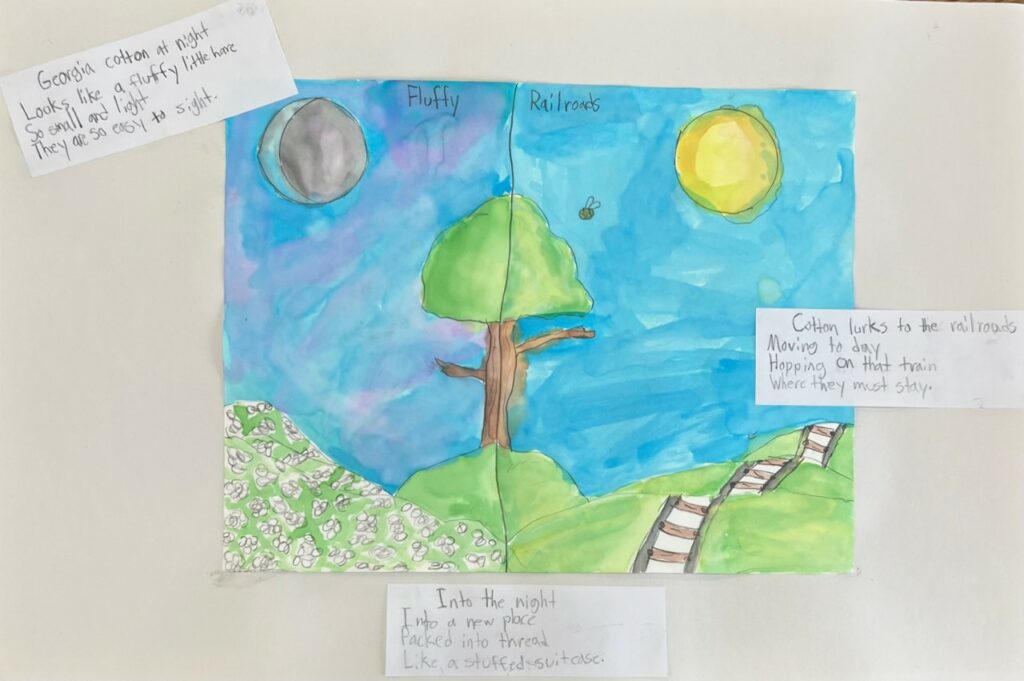 Most Original: Janie Floyd, Garden City Elementary School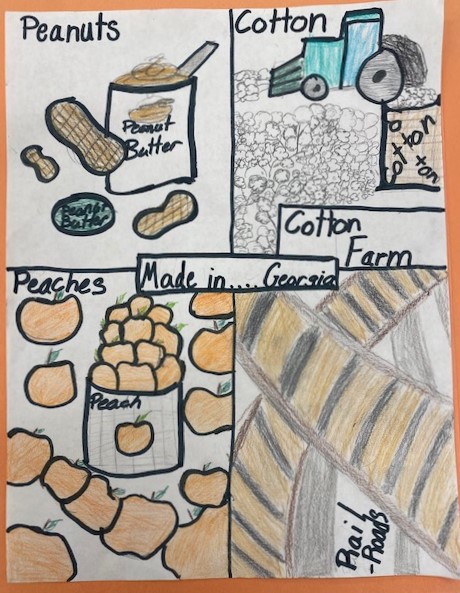 Best Use of Theme: Ruth Garcia Espinosa, Garden City Elementary School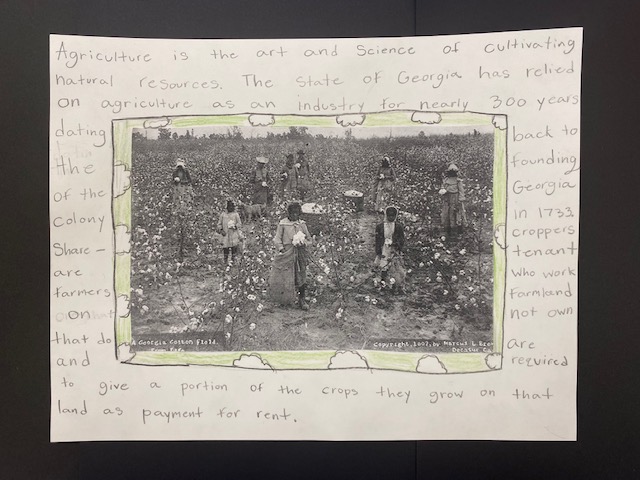 Most Creative: Genesis Allende, Garden City Elementary School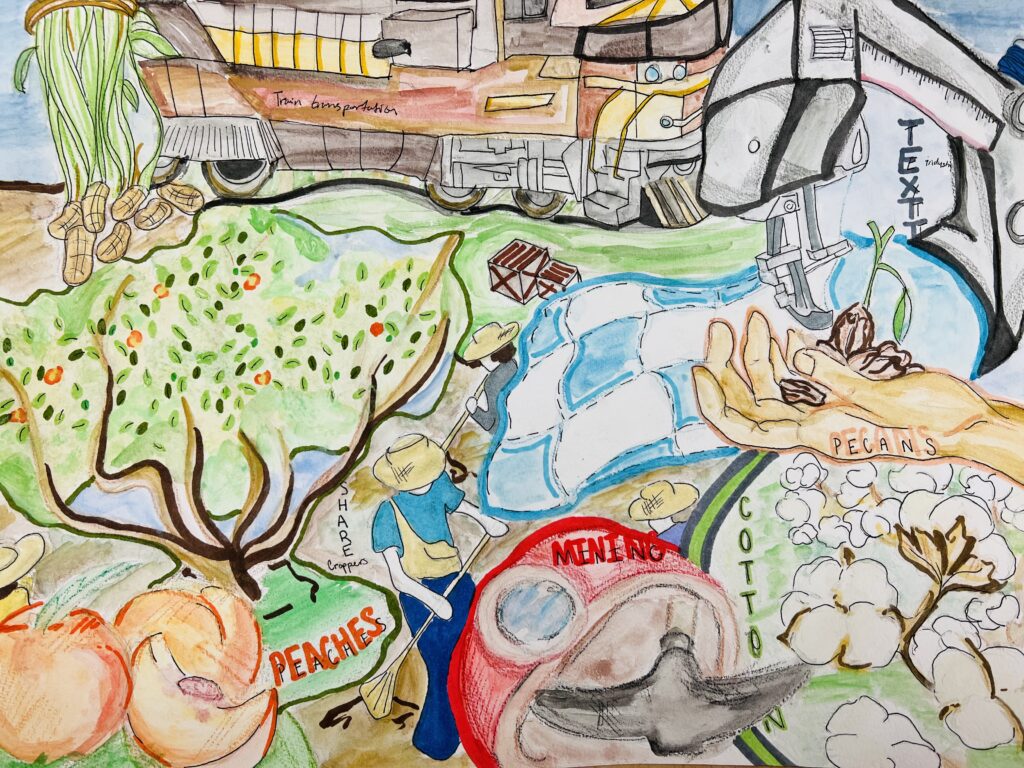 Overall Winner: Kaylee Williams, General Ray Davis Middle School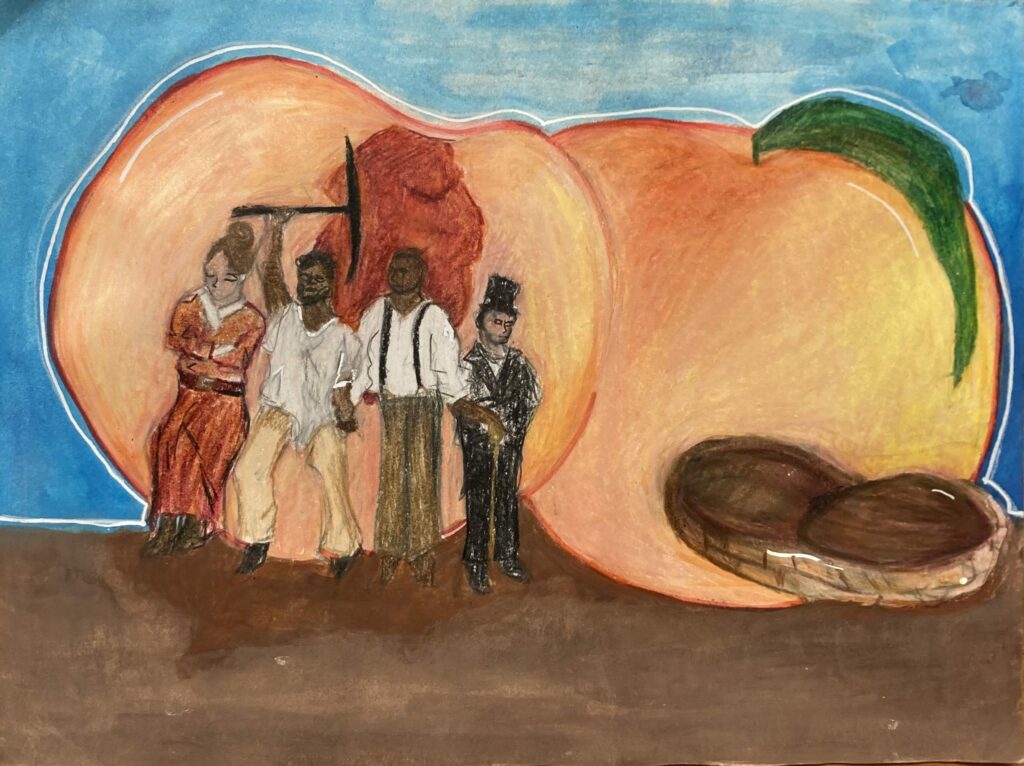 Most Original: Robyn Foster, Durham Middle School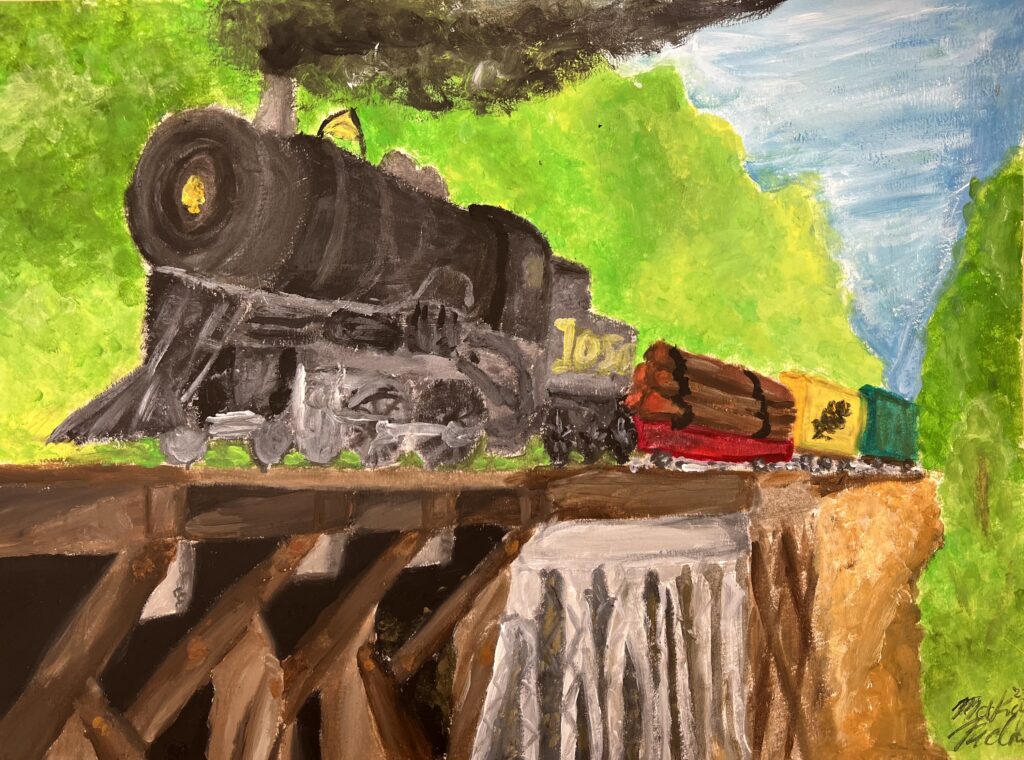 Best Use of Theme: MaKayla McCranie, General Ray Davis Middle School

Most Creative: Michelle Aguilar, General Ray Davis Middle School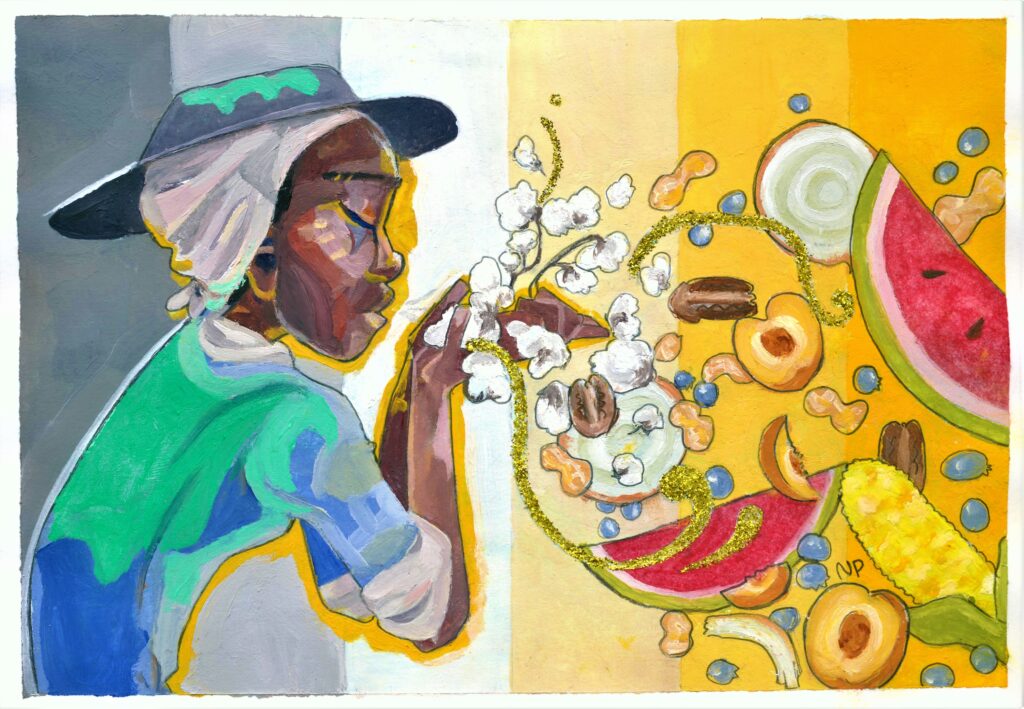 Overall Winner: Nicole Prudchenko, Georgia Connections Academy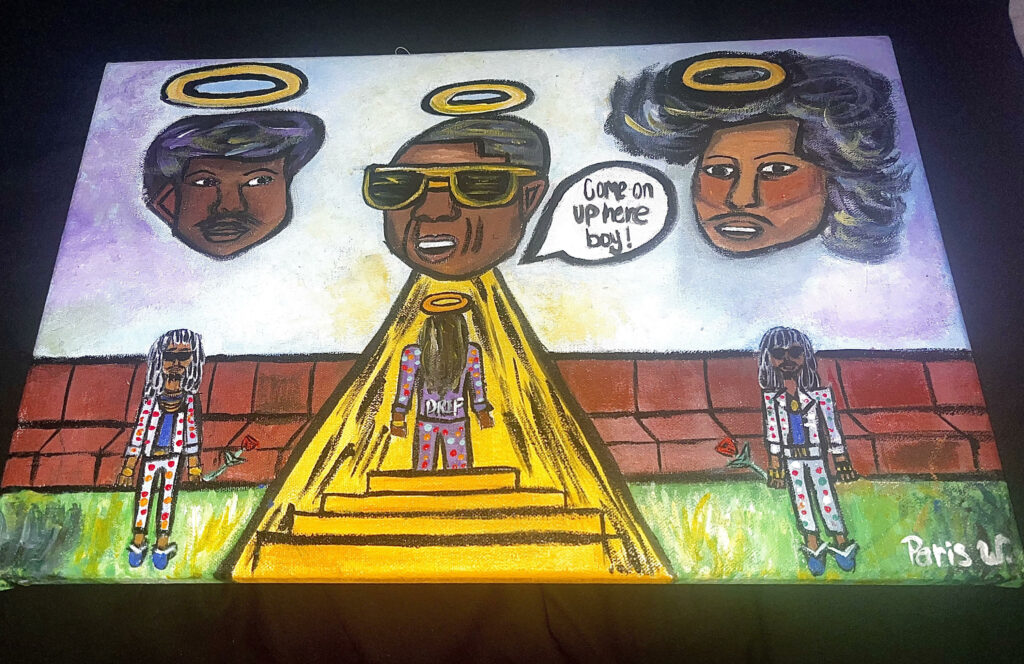 Most Original: Paris White, Dublin High School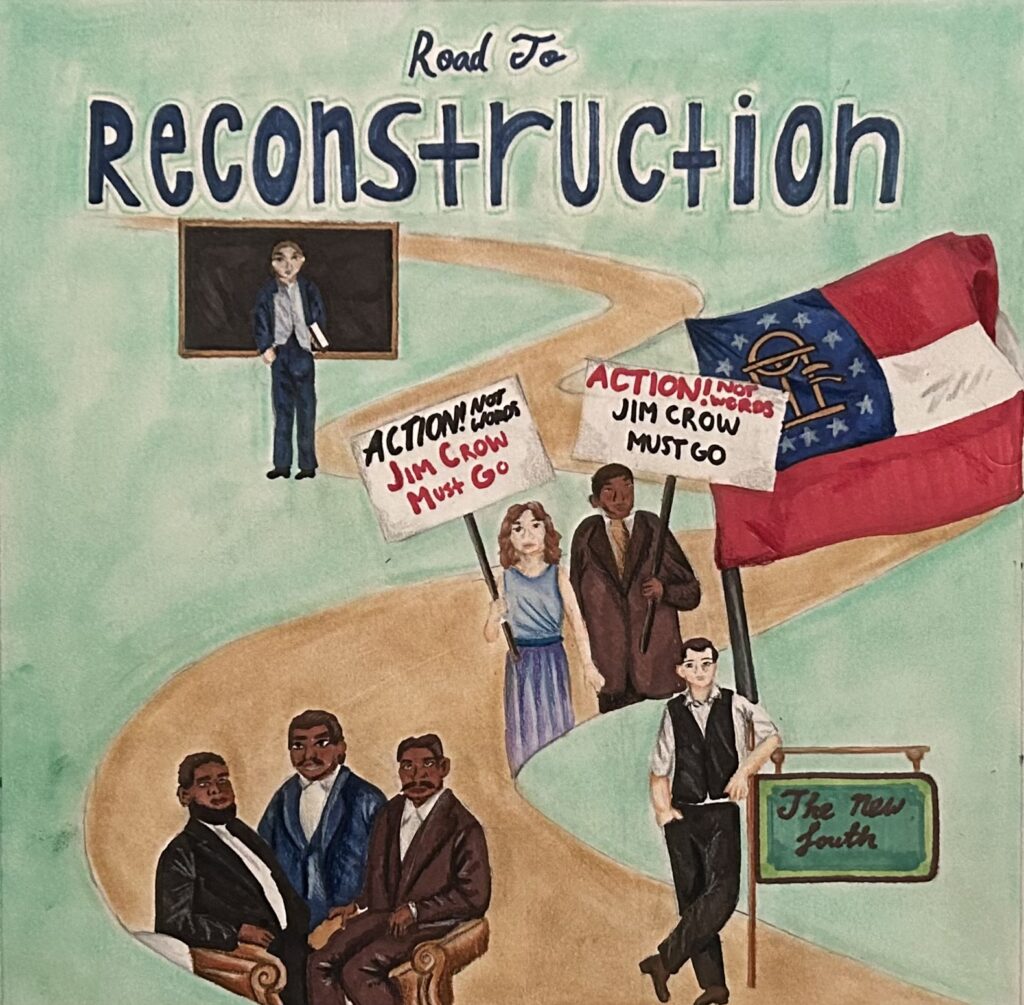 Best Use of Theme: Vanessa Ching, SKA Academy of Art and Design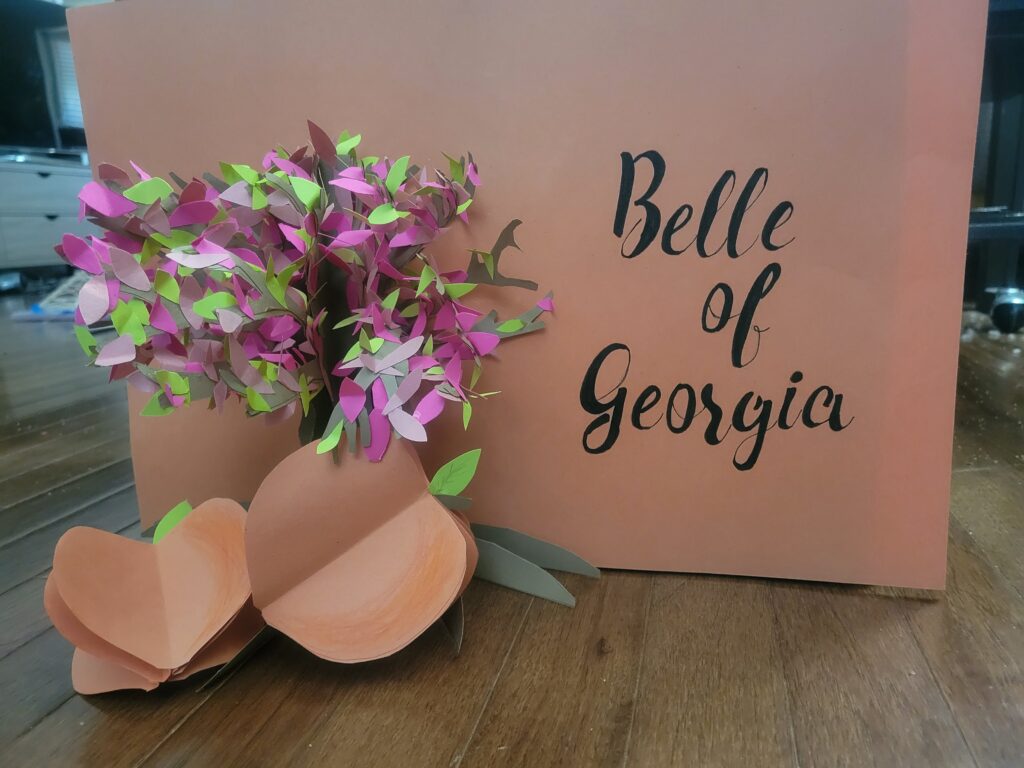 Most Creative: Jocelyn Doan, Walton High School
Sponsored by: