Date/Time
Date(s) - Saturday, April 22, 2023
7:00 pm
Join the Georgia Historical Society (GHS) and leaders from across the state as we induct the 2023 Georgia Trustees, Dan Amos and Donna Hyland.  GHS presents "Indelible," a delightful and inspiring evening of dinner, dancing, and lively conversation with the inductees.
The Trustees Gala is the Georgia Historical Society's premier annual event and the culmination of the Georgia History Festival. Each year, this elegant and much-anticipated evening draws top local, state, and national leaders to honor and pay tribute to the best the State of Georgia has produced.
The Trustees Gala will be held on Saturday, April 22, 2023, in Savannah at The DeSoto Hotel.
A small number of seats to the 2023 Trustees Gala have recently been made available. To inquire about purchasing seats to this event ($500 per seat), please contact Ashley Rainge-Shields at 912.651.2125 ext. 116.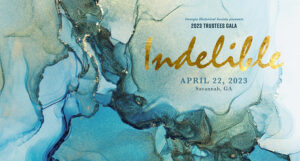 ---
The 2023 Georgia Trustees
Daniel P. Amos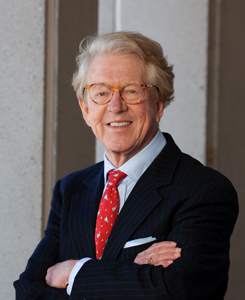 Dan Amos became chief executive officer of Aflac Incorporated in 1990 and is the second longest-serving CEO in the Fortune 200 behind Warren Buffett. In January 2000, Dan launched the popular Aflac Duck advertising campaign, transforming Aflac from a successful supplemental insurance company to a top international brand recognized by Fortune magazine as one of the World's Most Admired Companies for 22 years. His commitment to ethical business practices has led the Ethisphere Institute to recognize Aflac Incorporated as a World's Most Ethical Company for seventeen consecutive years, making Aflac the only insurance company in the world to appear on this list every year since the inception of the award in 2007. Amos has also appeared five times on Institutional Investor magazine's lists of America's Best CEOs for the insurance category, and he has been recognized as one of the 100 Best-Performing CEOs in the World by the Harvard Business Review five times. His innovative leadership style has led to astounding annual revenue growth from $2.7 billion in 1990 to $19.5 billion in 2022.
In 1995, Dan and his wife, Kathelen, were inspired to spearhead Aflac's decades-long commitment to helping families of children diagnosed with cancer. The company and its independent sales associates have contributed more than $165 million to this cause, including funding for the Aflac Cancer and Blood Disorders Center of Children's Healthcare of Atlanta, which has become a leading childhood cancer facility in the United States by U.S. News and World Report. In Japan, through the Aflac Parents House, Aflac has also helped more than 140,000 children and their families who are facing cancer and other diseases.
---
Donna W. Hyland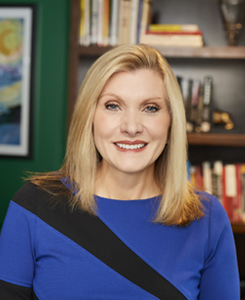 For 32 years, Donna Hyland has helped shape the delivery of healthcare to children in Georgia and beyond. First as Chief Financial Officer, then Chief Operating Officer and now as President and Chief Executive Officer, Hyland has overseen monumental growth and achievement at Children's Healthcare of Atlanta. She was instrumental during the merger of Egleston Children's Health Care System and Scottish Rite Children's Medical Center, as well as the addition of Hughes Spalding and Marcus Autism Center, which led to the formation of what is now one of the largest pediatric healthcare systems in the country. Today, Children's is consistently ranked as a top pediatric hospital by U.S. News & World Report and one of Fortune magazine's "100 Best Companies to Work For."
Hyland's dedication to pediatric healthcare has resulted in recognition as one of Atlanta's and Georgia's most influential leaders.
Her dedication to the community extends outside of Children's, where she serves on the boards of Atlanta Committee for Progress Inc., Cousins Properties Incorporated, Genuine Parts Company, Metro Atlanta Chamber of Commerce Executive Committee, Truist Atlanta Advisory Board, and Stone Mountain Industrial Park, Inc.
---
Learn more about the Georgia Trustees
---
---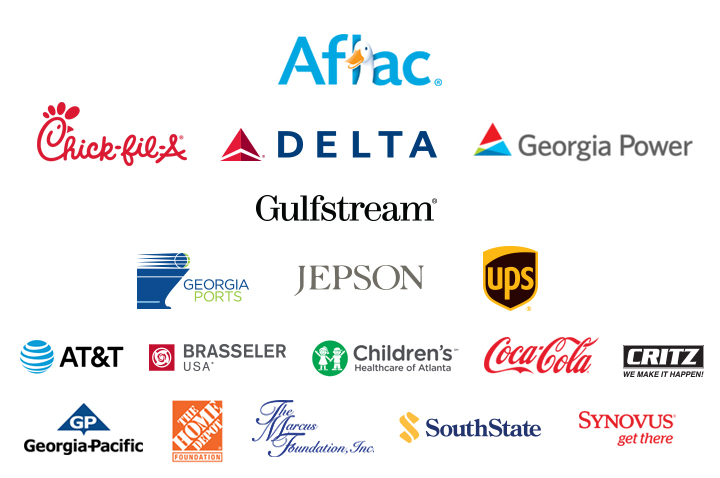 View the complete list of 2023 Georgia History Festival sponsors.