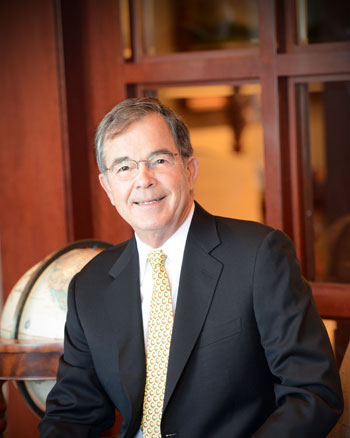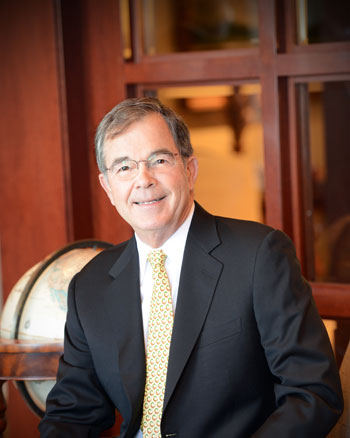 Billy Payne has been chairman of the Augusta National Golf Club since 2006 and is a founding member and Chairman of Centennial Holding Company, LLC, an Atlanta-based real estate investment concern. Under his leadership, Centennial's portfolio has grown to more than $1 billion in asset value.
Payne has held past positions as Managing Director of Gleacher & Company, Inc., Vice Chairman of Bank of America, Vice Chairman of PTEK Holdings, Inc., and Vice Chairman of WebMD. He currently serves as a member of the Board of Directors of Lincoln National and Cousins Properties.
Payne is perhaps best known for his role as Chief Executive Officer of the Atlanta Committee for the 1996 Olympic Games and is the only person in modern history to lead the bid to win the Olympic Games and to continue uninterrupted as President and CEO of the Games themselves.
A native of Athens, Georgia, Payne earned both his undergraduate and law degree from the University of Georgia where he played football for legendary coach Vince Dooley and was the first recipient of the Bill Hartman Award, given to former UGA athletes who have distinguished themselves and excelled beyond the athletic arena in their personal lives. He was inducted into UGA's Circle of Honor in 2011, received the National Football Foundation's Distinguished American Award in 2009, and is a member of the Georgia Sports Hall of Fame.
Payne has received numerous awards and designations during his career and has twice been named Georgian of the Year by Georgia Trend magazine. He has also been recognized as one of the 20th Century's Top 100 Individuals in the American South.
He and his wife Martha have two children, Elizabeth Payne Sikes and William Porter Payne, Jr.
---
Learn more about the Georgia Trustees.