Each week during the 2016-2017 Georgia History Festival, GHS will shine a light on one participating Super Museum Sunday site. This popular annual event, held on the Sunday (February 5) before Georgia Day (February 12), allows visitors and residents alike to experience our state's rich history and cultural life.
This week highlights the Georgia Southern Museum at Georgia Southern University. Located on Georgia Southern University's campus, the Georgia Southern Museum is accredited by the American Alliance of Museums. Visitors will find such attractions as the Hall of Natural History, which includes the oldest whale fossil discovered in North America, Georgiacetus vogtlensis. Visitors will also find artifacts unearthed during archaeological excavations at Camp Lawton, a Confederate prisoner-of-war camp in Jenkins County.
Click on the video below to learn more about what you can experience at the Georgia Southern Museum on Sunday, February 5, as part of Super Museum Sunday! Check back in January for a complete list of participants.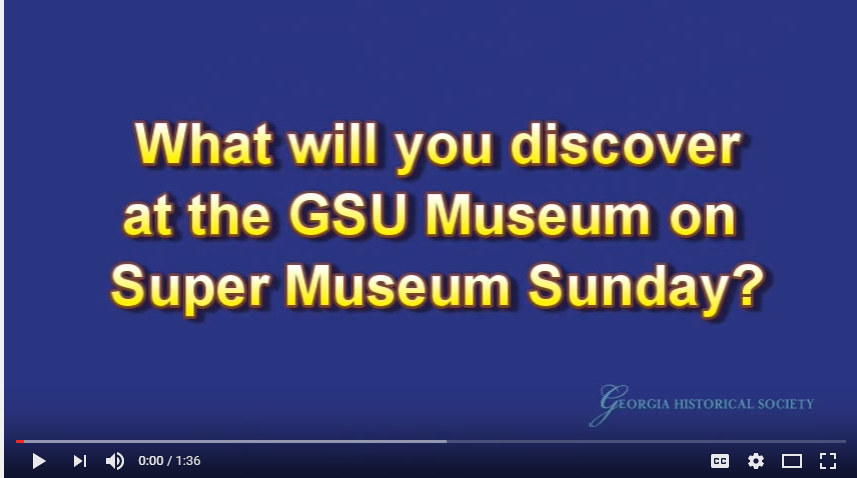 Image courtesy of the Georgia Southern Museum.