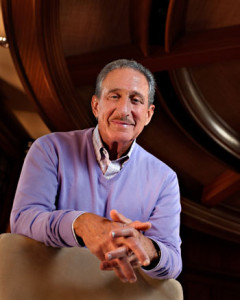 Arthur M. Blank is owner & chairman of the Atlanta Falcons. Now in his 12th season, Blank has distinguished himself as one of the most innovative and progressive owners in all of professional sports, allowing him to attract and retain some of most talented executives, coaches, and players in the NFL.
Blank is widely known in the business community for his success in building the world's largest home improvement retailer. He co-founded The Home Depot in 1978 with Bernie Marcus and retired from the company as co-chairman in 2001.
In 2003, for the second time in three years—and the only time in the publication's 30-year history—Blank was named Georgia's Most Respected CEO by Georgia Trend magazine, and in 2002 he was inducted into Georgia State University's Business Hall of Fame. Among other previous honors, his alma mater Babson College in Wellesley, Massachusetts, inducted Blank into its Academy of Distinguished Entrepreneurs in 1995 and conferred on him an honorary degree of Doctor of Laws in 1998. Also in 1998, The Arthur M. Blank Center for Entrepreneurship, the nerve center for entrepreneurial activity at Babson, was named in his honor.
Blank is also dedicated to giving back. Through his generosity, The Arthur M. Blank Family Foundation has granted nearly $300 million to support early childhood development, education, the arts, and parks and green space.
A native of Flushing, N.Y., Blank received a Bachelor of Science in Business Administration with Distinction from Babson College. He has six children and three grandchildren.
---