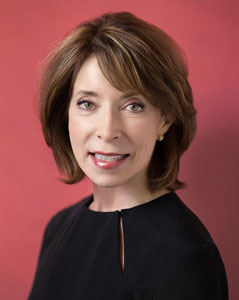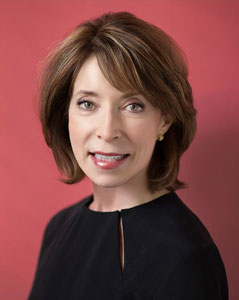 Paula Wallace is the president and co-founder of the Savannah College of Art and Design, an accredited, nonprofit, degree-granting university established in 1978. Today SCAD is the largest, most comprehensive nonprofit arts university in the nation, awarding undergraduate and graduate degrees in more than 40 areas of study. During her tenure as president, the university has grown to include SCAD Atlanta, SCAD Hong Kong, SCAD Lacoste and SCAD eLearning.
As an academic leader at SCAD, Wallace has envisioned and created the publicly inclusive opportunities of SCADstyle, deFINE ART, aTVfest, and Savannah Film Festival to celebrate performing and visual arts, architecture and design – opportunities that pair students with design icons Diane von Furstenberg, Tom Ford, and Marc Jacobs, or film legends Lee Daniels, Michael Douglas and Liam Neeson. She has pioneered industry sponsored collaborative projects for students to work alongside creative executives at Coca-Cola, Microsoft, NASA and others. She also oversees the SCAD Museum of Art, which won top honors from the American Institute of Architects, International Interior Design Association and the Congress for New Urbanism.
Wallace has advanced the SCAD legacy of historic preservation and the university's commitment to renewing urban landscapes through an impressive series of restoration projects in the medieval village of Lacoste, in Midtown Atlanta, in Savannah's historic center, and in the Sham Shui Po district of Hong Kong. Major adaptations include a 19th-century synagogue, an abandoned turn-of-the-century hospital, an antebellum railroad depot, and a midcentury Hong Kong magistracy building, each transformed into thriving homes for SCAD students.
Wallace has also authored children's and interior design books, including A House in the South and Perfect Porches.
Wallace earned her B.A. degree from Furman University, as well as M.Ed. and Ed.S. degrees from Georgia State University. Wallace is a wife and mother. Her husband is Glenn, and her four children are Marisa, John Paul, Madison and Trace.